Elena M. Sliepcevich's Special Collection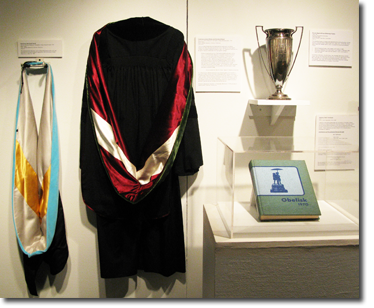 This collection of materials spans Dr. Elena M. Sliepcevich's career from the late 1920's to her retirement in the early 1990's. Limited memorabilia and personal materials from her early days in Montana to later documentation of degrees, honors, and distinctions tell the story of a prolific academician and organizer. In addition to personal and faculty records, this collection contains correspondence and organizational records documenting Dr. Sliepcevich's notable work as director of the instrumental School Health Education Study (SHES) prior to her appointment at Southern Illinois University Carbondale (SIU). Several sample health education curriculum kits developed by the School Health Education Study, also known as SHES, and related research programs are included.

Known for her generosity in sharing resources and texts from her personal library, Dr. Sliepcevich's collection also incorporates a key collection of published material relating to health education. Dr. Sliepcevich's own professional contributions are represented by records of her speeches, articles, book manuscripts and other writings, as well as by samples of student dissertations that she advised during her tenure as a professor at SIU.
In collaboration with and support of Dr. Judy C. Drolet, Professor Emeritus and formerly titled Health Education program, this collection is now accessible to students and scholars.  Dr. Brandye D. Nobiling,  Senior Archivist, while a PhD candidate from the SIUC Health Education program, processed this invaluable collection. It is housed in the SIU Morris library Special Collections Research Center.